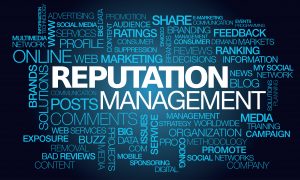 As a small business owner, you have a lot on your plate, especially now as many businesses and companies both large and small are struggling to stay open and maintain their client and customer-base. This means what people say about you online as well as the reviews and information they find on social media could potentially make or break your company. How do you ensure people find positive things about your small business, or that you enjoy better SEO? In today's blog, MDPM Dental Marketing talks about the importance of reputation management for small businesses and how this impacts Search Engine Optimization and ability to be discovered when people search for similar services and products in your community!
Understanding the Impact of SEO on Your Small Business
First, let's talk a little about Search Engine Optimization (SEO) and how this impacts your online reputation. Search Engine Optimization means using your website, social media, and more to create rich and engaging content that appeals to search engines, thus making them more likely to see you as an authority on a subject and someone a user should be directed to. When someone goes on Google, Bing, or Yahoo and looks for a business like yours in your community, you want to be one of the first, if not THE first, result on a Search Engine Results Page (SERP). For our clients, we design fully responsive websites and include local keywords and schema, links, and original webpage and blog content. What people say about you, however, is also a major factor in optimization and something that all major search engines take into account when ranking results and directing users to businesses and services.
Online Reviews and Customer Testimonials
You don't just need reviews for your small business or services, you need authentic ones. Having your friends, family, or people on staff clutter Facebook and Google My Business with fake five-stars does you no favors. Google, Bing, and Yahoo will see right through it, and this could negatively impact your rankings. Instead, you need to encourage accurate reviews. A mix of positive and negative reviews is still better for SEO than dozens of false ones. Have signage in your office or on your website and social media pages asking for reviews. Often the simplest means is often the most effective!
The Benefits of an Active Social Media Presence
Along with what people are saying about your company in their reviews, good SEO also depends on what you're saying to others. It's hard to remember a time before social media, since so much of our marketing depends on engaging people on multiple platforms. Your interactions through social networking is a factor in a successful online marketing plan, as it tells search engines that you care about your clients and customers, and will take the time to engage and interact with them. Now that the COVID-19 pandemic has people staying in and is closing doors cross the country, using social networks to maintain a connection so you stay at the forefront of people's minds between now and when doors can safely open again is an absolute must.
We help by working with you to create and manage accounts on multiple platforms, including Facebook, Instagram, Twitter, Google My Business, Yelp, and more. We know few business owners and their staff have a lot of time to do this, so we're happy to share your blogs and keep information updated as your hours change. Our team is also experienced in creating content for you to share, including a special kit designed to provide helpful and encouraging information for people concerned about the spread of COVID-19. Remember, this engagement not only keeps your business relevant to your current and potential clients and customers, but also improves SEO and works towards higher rankings on a SERP when users look for similar services in their communities.
Integrating Reviews and Social Media into Your Website
To make the process easier, we will have icons prominently displayed on your homepage, allowing people to easily click away to your social media pages and yelp page. They can leave their thoughts on your company and also follow you, so they're more likely to see important updates about changes to your hours and services. With major changes happening daily, maintaining this connection is essential. We also integrate map platforms into your website too, so people can easily find directions to your location. Much of this relevant contact information is also built into the backend of the website as well, referring to the local schema we touched on above. This way, search engines can easily pull details about your hours, location, services, products, and contact information when preparing a search results page. At MDPM Dental Marketing, we know the struggle facing small businesses on a good day, so we understand how those same challenges could feel insurmountable during a global crisis. Fortunately, we're here to help, with SEO and reputation management options that fit your company, and your budget. If you have any questions about our custom online marketing options, please feel free to contact our team to learn more. We look forward to hearing from you, and stay safe!
MDPM Dental Marketing Offers Reputation Management Services
What people see when they search for information about your business can potentially either help you grow, or turn them away. At MDPM Dental Marketing, our team understands how to improve your reputation online and work on your overall SERP rankings at the same time with social networking, authentic reviews, and more. To learn more about improving Search Engine Optimization and your online reputation, please call MDPM Dental Marketing today at 972-781-8861. Even though many businesses are closed at the moment, that doesn't mean you can't start laying the groundwork for a grand re-opening!