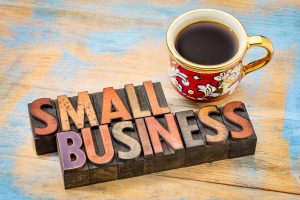 For a small business, trying to fit a successful marketing plan and SEO strategy into a small budget can be difficult. Some try to cut corners by using templated websites. However, you're more likely to end up with a boring website that looks like dozens of others, possibly even your competitors! However, with a custom-made website, you have a chance to gain SEO-rich content that gives potential customers and clients a detailed and accurate picture of everything you're offering. For this reason, MDPM Small Business Marketing offers custom options for your venture. Let's look at what goes into the design and build process.
Your Initial Interview and Design Comps
The first step is to get to know you and your company. The design interview is a one-on-one discussion about your business and what you would like to see on your custom website. We're going to talk about who your business is geared toward and what products you're offering. We'll also talk about preferred color schemes, images, similar sites with aesthetics and functions you like, and your logo. If you have a current one, great! We will incorporate it into your design and on your social media pages. If you want a new one, our designers will help create one that is sleek, simple, and eye-catching. Before we even start the initial designs, we want to know exactly who you are as a business owner, and how to best represent your merchandise and services. After all, your homepage is the first impression many potential clients and customers have of your business, and we want to ensure it is a good one.
Following the interview, our team will get to work by using the details discussed, in addition to assets like office photos, headshots, or storefront images to create a website and product page for your company. Many small businesses use a one-page design, where you can simply scroll through the homepage and find everything one needs to know about your company and the services/products you offer. The goal is to ensure users can easily find contact information, ordering details, hours, and of course, clear and attractive images of your merchandise.
The Approval and Build
The comps we create will go through several rounds of edits to ensure the final product is exactly what you envisioned for your website. We want to create a product page that reflects your unique brand and approach to business, while also satisfying your goals. Once we've found the look that speaks to you, we will begin gathering files for the build. This includes up-to-date information about your office and merchandise, images, and other assets. We may recommend taking new images of your merchandise and storefront, as well as professional headshots.
Once we build the site on our testing server, we will perform a detailed and thorough quality check for accuracy to ensure there aren't any mistakes in the final product. We also take search engine optimization (SEO) into account when building your new website. For example, we will make sure your final site is responsive and mobile-friendly, ensuring it can change size to accommodate different devices, from smartphones and tablets to laptops and desktops, without sacrificing quality. Local schema will also be built into the backend of the website, which is the information search engines like Google, Bing, and Yahoo pull when creating a search engine results page (SERP). When people look for merchandise and services in your community, we want them to not only find you, but find accurate information about your URL, physical address, phone number, and more. Incorporating SEO-rich content, which in turn helps improve overall rankings on a SERP, is a major benefit of choosing a custom option over a templated one.
Should I Really Have A New Site Made During the Pandemic?
Across the country, plans for reopening and lifting say-at-home restrictions vary wildly, and there is no set plan for small businesses to follow. Some are opening to limited capacity, some are staying closed, and others are debating what to do to move forward. With all of this uncertainly, it's understandable that you may be hesitant to take on a new custom website for your small company or to start an online marketing plan. We get it! But we also know that organic SEO, which helps improve the rankings a company has on a SERP and increases your ability to be discovered, takes time. Starting a custom marketing plan now that includes a responsive website and active social media presence could be laying the groundwork for improved search engine optimization and, hopefully, more customers and clients as restrictions continue to lift across the country. We know how to navigate the world of SEO and how to build custom websites and product pages that look professional while helping a new venture grow and reach more people online. If you have any questions about crafting a new website for your company, or about our approach to SEO, then please contact our team today. We're here to help, and want to create a plan that fits your philosophy and your budget!
MDPM Small Business Marketing Provides Custom Small Business Websites
A sleek and modern website with great user experience is an integral part of any small business's online marketing strategy. At MDPM Small Business Marketing, we're eager to help small businesses attract new clients and customers. To learn more about the process of designing and building a custom website, please call MDPM Small Business Marketing today at 214-531-3006. It is currently a difficult time for small companies, but investing in a solid SEO strategy and online marketing plan is a great way to help build interest until you can safely open your doors.