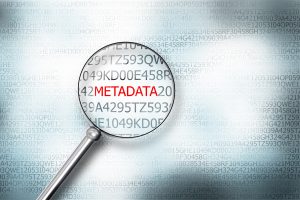 When we look for any kind of service or product, whether that's a stylist, dentist, or merchandise from a small business, we hit the web. We use Google, Bing or Yahoo to find a local service or product in our community. The search engine will direct us to millions of results, but we're more than likely going to look at only two or three before making a decision. A major factor in that decision is the metadata, which is essentially a preview of a website's content. While this data doesn't have an impact on search engine optimization (SEO), it does impact who is more likely to visit your website, and hopefully, support your small business! In today's blog, MDPM Small Business is talking about how we incorporate metadata to help your company grow.
What Google is Looking For
As we touched on above, SEO helps your company land on a higher spot on a search engine results page (SERP), but the metadata is what will more than likely make someone click on your link. Before they see this information, however, they need to see you on a high spot on a SERP. To accomplish this, we take a content-focused approach to search engine optimization. While search engines frequently adjust or alter algorithms, the goal is the same: directing users to quality information that addresses their queries. For that reason, despite the changes in algorithms, the focus on content never waivers. Search engines will always look for websites containing original and duplicate-free content, whether from the design and images or the copy. A steady stream of new content is also beneficial and something we provide with regular blog posts.
Within your copy, our team will also incorporate organic internal links to related pages and blog posts as well as keywords focused on your services and location, which is taken into account when ranking results on a SERP. Our team also incorporates local schema in the backend of the website, which is often pulled for a map listing (think details like phone number, address, URL, and images). Steps will also be taken to ensure your website loads quickly and that the pages are responsive and able to be read and navigated easily on a variety of devices, from smartphones and tablets to laptops and desktops.
We know how to use these factors to highlight your small company's services or products to let potential customers see your company in the best light and, hopefully, making them more likely to become a customer or a client. Remember, what we find online is likely to be a person's first impression of your business, so we need to make it a good one!
What Users are Looking For
The goal of metadata is to let people know at a glance what is on the page, who you are, and what general services or products you offer. If you have what they're looking for, we want them to know it in seconds. We add the data in the backend of the site by creating a title of about 50 characters and a description of about 160 characters or less. While the details themselves may not impact SEO, seeing people click on your page and spend time there will, so this could still have a beneficial impact on overall search engine optimization!
Creating Your Metadata
Let's say you Google for a restaurant in your area. On the results page, you will see a number of listings, usually broken down like this:
www.ourrestaurantiscool.com/dhdhn….
Our Cool Restaurant That Is Cool!
Try our delicious food, available for dine-in or take-out, by calling (555) 555-5555 or placing an order online.
**** Rating: 4.5 – 23- Votes Price Range: $$
While the search engine will pull some information, such as votes and ratings, the title and the description will be created on our end and will include key contact information, as well as details about the services and options you provide. After all, you want to ensure a click in less than 160 characters. Now, many companies will have several different pages within their website, especially if they provide multiple services. We won't repeat the same details on each page's metadata, as this could have a harmful impact on SEO. Instead, each page will have unique information, which is good for breaking down your services. For example, if you have a dine-in restaurant, BUT you also cater, you want to come up when someone Googles catering in your community, so unique data in a listing lets people know you cater. This wouldn't happen if we have just general details about your restaurant in every single individual snippet (or left the title and description blank, and relied on the search engine themselves to fill in the details).
Having unique information in your SERP preview not only helps SEO, but also makes a difference in the likelihood of getting clicks and, hopefully, new business. If you have any questions about how we implement a custom SEO plan for a small business or about using the information in your SERP previews to help gain new clicks, then please contact our team today. We want to help your business not only survive during these uncertain times but actually grow and thrive too.
MDPM Small Business Wants to Help Your Company be Discovered Online
From metadata to SEO, we want to work with you to ensure you not only put your best face forward online, but that potential customers and clients will have no problem finding your business. At MDPM Small Business Marketing, our team knows how to incorporate schema and data to optimize the backend and frontend of your small business website. To learn more about creating custom tags and descriptions for each of your webpages, then call MDPM Small Business Marketing at 214-531-3006. We know the past few months have been incredibly hard on small companies of all kinds, whether you run a restaurant, local store, or even sell merchandise online. But now that more and more states are opening up, solidifying a successful online marketing plan is crucial for ensuring potential customers and clients can find you with ease!