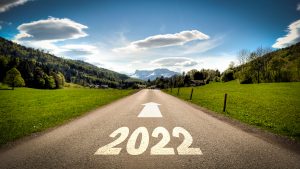 Only a few months remain in 2021, which means now is the time to really start looking at 2022. If you have an existing business that needs marketing help, or want to ensure your new one starts on the right foot, you need help. MDPM Small Business Marketing knows how to implement an organic SEO strategy and create custom content to help small companies thrive, and how to do so within your budget.
Assessing Your Marketing Needs
As a small business, you operate on razor thin margins which have grown even thinner due to the impact of the pandemic. While you definitely need a successful marketing plan, you need to find one that works for both your budget and your business model. To find out what you actually need, we will look at your current online footprint to see what aspects of your marketing need to be overhauled or implemented. If you have a current company that needs improvement or one you hope to start in 2022, now is a great time to start this process!
Creating Custom Websites and Content
When people want to look for a service or product, or vet one before purchasing an item or subscribing to a service, they look online. Your future customers or clients want to see an active social media presence, and a responsive, attractive website. For our clients, we provide a fully-responsive website that works across all devices. Each one is built to the latest SEO and UX standards for your industry. Not only that, but we will make it fully compliant with accessibility guidelines, and will integrate everything from social media and map platforms to Google Analytics and more. We could also assist with new and original blog content! Not only that, but all content created belongs to you, not us.
Reputation Management
We understand how to put your best forward online, which is why we offer reputation management services for our clients. From obtaining reviews on multiple platforms to responding to client feedback both negative and positive, we can help you showcase your strengths on social media and your own website. 2020 was all about survival. 2021 was a slow recovery. Now, let's make 2022 the year your company truly grows! If you have any questions about these services, or if you would like to get started with an initial interview, then simply give us a call at the number below, or you can reach us via email too.
Talk to MDPM Small Business Marketing Today
The team at MDPM Small Business Marketing in Dallas, TX wants to make sure your new or existing company is ready for a new year. Contact our office at (214) 531-3006 for more details, or to schedule your first interview!