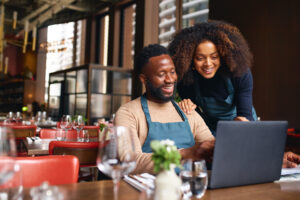 As the leader of a small business, you understand the importance of bringing in those vital new customers. People rely on you, and that extends beyond the people your company is designed to help. Your employees need you to be on top of everything in order to keep things moving. If your website is out of date or not very functional, you could be turning away your customers before they even have a chance to get to know you.
With our team of expert digital marketers and web designers at MDPM For Small Business, you have a beautiful new website to share with your community. Take some time to look at some of our work, and when you are ready to make a change, give us a call. We can set you up with a free analysis of your online presence, giving you some tips along the way. Schedule your free digital assessment today and start your journey to unlocking your digital marketing potential!
Design Your Site With Your Customers In Mind
All marketing needs to focus on reaching the right audience, and with a local small business, that means connecting with your neighborhood. If your current website is turning them away, you could be missing out on their crucial business. Whether you own a coffeeshop, a restaurant, or a local law firm, you need to reach people to convert them into loyal customers.
These days, that all starts with a beautiful website that fits your business profile. Your potential new fans want a positive experience when they head to your webpage, and you need to show them who you are and what you do. These can give them that all-powerful "why" when they make their business decisions.
Reach The Right People With Data-Driven SEO
There is another side to connecting with the right audience for your business. Search engine optimization refers to methods of making sure that your company shows up closer to the top of the page whenever your prospective customers search for you. SEO is a vital tool for a business of any size, and it can be a huge help for fledgling companies. With data-driven analysis, you can make the right decisions. This can come into play when you choose to further market your business through organic content, such as blogs and social media, as well as paid advertising.
Find Out More With MDPM For Small Business!
Do you want to level up your digital marketing? When you need to make a change, talk to a trusted team of marketing experts about your options in bringing in more customers. For a free online analysis of your web presence, give us a call at MDPM Small Business Marketing at (972)781-8861 today!