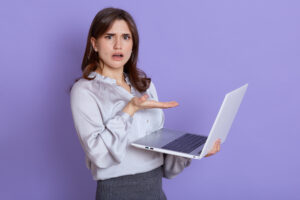 Small businesses of all kinds depend on their online activities to reach customers. Whether yours sells products directly or simply helps you advertise and connect with people, you want your website to be easy to find and easy to use. Unfortunately, many business owners let problems with their sites go unresolved, hurting their reach and pushing away potential sales! Fortunately, the right site updates and a better commitment to organic SEO can help you correct the issues that are hurting your digital presence.
MDPM Consulting works with many small business owners to help them build and maintain websites that are more appealing to users and offer better overall visibility. We provide free evaluations to see what you could do to boost your SEO and have a more valuable site. In addition to helping you show up in more search engine results pages (SERPs), we can help you by providing a site with useful interactive features, improving your social media activity, and more!
The Importance Of Maintaining The Right Digital Presence
It is hard to imagine any small business that can ignore the need for a website. Simply put, you should assume that people are looking for the goods and services you provide on their phones, tablets, and laptops. With that said, simply establishing a digital presence and trusting it to serve you well is a mistake. Changes in search engine algorithms and website technology make online marketing a challenge for those who are not making the right adjustments. If you lack important site features, have an outdated web presence, or lack the kind of site copy that can actually reach the tops of the right SERPs, you will lose business to competitors.
A Lack Of Updates To Your Small Business Website Can Hurt Its Reach
A website that was cutting edge five years ago can look badly dated today. If potential customers are looking at your site with disapproval, they are less likely to take your business seriously. To address this, it is important that you keep your web presence current by making regular updates. We provide fully custom websites for our clients, and can provide a new design or brand new website based on what you need. Updating is about more than just the way your website looks, as our changes can include the introduction of new user-friendly features as well as metadata that helps Google and other search engines evaluate and rank your links.
Does Your Site Content Speak To What Makes Your Business Unique?
Breakthroughs in generative text programs make it easier to churn out text for a website, but the kind of generic writing that AI produces can actually hurt your ability to reach people. In March 2023, Google introduced a broad core algorithm update that recognizes and downgrades the kind of low-quality, low-information writing that comes from automated text. We provide original, SEO-friendly content that helps you reach more people and establishes trust in your business. Doing so helps you connect with visitors to your site, and it can also make sure you are easier to find when people perform relevant searches on Google and other search engines.
The Importance Of Interactive Features
How easy are you to contact? How much can people do on your website? Interactive features have become more popular and more advanced thanks to changes in technology. All it takes is a competitor whose website makes messaging and ordering easier to hurt your business. We can add interactive features to your site that make it easier to communicate, request services, and even make payments.
We Help Small Businesses Do More With Their Online Presence
Today's online marketing is about more than just the website you maintain. What are you doing to encourage online reviews, and are you responding to the ones you receive? How much value are you seeing from your social media activity? We provide more than just a focus on organic SEO and website support. Through our social media efforts and reputation management support, we can help you take full advantage of online marketing. That kind of robust support can help you reach out to people in more ways, and it also helps you coordinate activities between your website, social media, and email so that you are not wasting time and effort on redundant efforts. The long-term success you see from these activities can lead to exciting and sustained growth for your business!
Talk To MDPM Consulting About Better Digital Marketing For Your Small Business
If you want your small business to succeed in the long term, you need to think about how you present yourself online. During a complimentary case study of your digital presence, we can help you see the ways in which your current web presence holds you back. Beyond simply pointing out areas of concern, we can offer support that turns into lasting improvements in your reach! If you would like to find out more, please contact MDPM Consulting at (972) 781-8861.