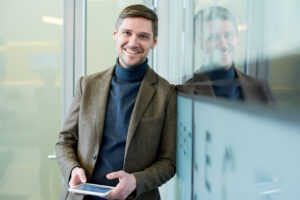 As the owner or operator of a small business, you understand the value of dedication, and when it comes to your digital marketing decisions, you should expect nothing less than that from your team. That's why we focus on delivering you lasting results through a quality data-driven approach to content creation and site design.
When you need to increase your web presence, MDPM Small Business Marketing is here to help you understand the landscape and make better marketing decisions. With SEO-focused content, website creation, and more, our team can help you to spread your message further than ever before. The digital world is evolving, and small business owners are poised to take advantage of these shifts with smart and measured moves in developing an online strategy. From concept through to implementation, our team is here to help!
How Search Engine Optimization Affects Your Ability To Reach Prospective Clients
If your website is out of date or improperly managed, you could be missing out on reaching those important new clients. Whether you work in the restaurant industry or the financial sector, there is power in having the public know your name. As a small business, your decisions in digital marketing are vital to finding lasting success, so reach out to our team for a free online analysis to learn about different strategies in increasing your web presence.
One of the most important ways to reach new customers is through search engine optimization, which helps your clients to find you. There are only a few popular search engines, and you want the name of your business to show up first!
Make Sure Your Marketing Team Leads The Discussion With Quality Content
When it comes to attracting new customers, the quality of your marketing materials makes all the difference. This is why it is so invaluable to have access to a team of skilled writers and designers to help you with your project. Whether you are looking for a new website or if you need consistent blogging, you want to know that you can count of the level of production quality.
Our team is driven and dedicated to bringing you the best longform content available, and your project will always use human-created content. This helps you to ensure the accuracy and quality of your content, rather than relying on AI-generated material. We understand the value of a stable writing and design team in delivering a successful product and exceeding goals.
Schedule Your Free Analysis With MDPM Small Business Marketing!
Is your current digital strategy just not working out? Take some time to learn about ways to increase your web traffic and improve your online presence with a free online analysis. To learn more, give us a call at MDPM Small Business Marketing at (972)781-8861 today!