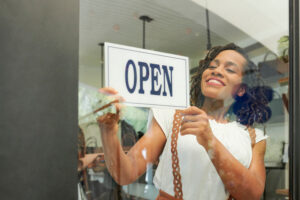 These days, it is more important than ever to manage and maintain your social media presence, both as an individual and as a business. With custom social media, you can communicate directly with the consumer, giving you new opportunities to show off your skills. Whether you are a restaurant owner or interior design firm, your community wants to know your name. If you are relying only on your website and physical marketing materials, you could be missing out on a key opportunity!
When you want to boost your outreach to local clients, speak with the team of digital marketing experts at MDPM Small Business Marketing about your strategy and techniques in posting. If you are just expecting your online presence to appear, you might be waiting for a while. Be proactive in your marketing strategy with unique social media posts and share what makes your small business special!
Communicate With New Customers Where They Are At
One of the oldest marketing strategies in the book is to locate your clients and then to make yourself known in those spaces. If you are looking in the wrong places, you could struggle to make that all-important connection. These days, nearly all of your new customers are on social media in one platform or the other. So why would you ignore this key subset of the population when making marketing decisions?
Now, this does not mean that you have to turn yourself into a viral TikTok dancing sensation overnight. But it is important to remember that continuous organic posting can help your neighbors to better know your name. In addition, timely posts can show them what you are all about. Whether you are a local record store or a spa, remind people of who you are and what you offer.
Show Off A Little Bit Of Your Personality When You Post
Not only do people need to see important information like your schedule of open hours, but they also want to be able to learn a little bit about you even before they step in your front door. Custom social media can be a great way to introduce a little bit of your own flavor into your digital marketing strategy. Your website is a wonderful place for people to wind up, but take advantage of your social media approach in bringing them there in the first place.
Custom Social Media For Your Small Business With MDPM
Have you been struggling trying to figure out a social media strategy? Talk to our team of digital marketing experts about ways to make your small business stand out. Learn more by calling MDPM Small Business Marketing at (972)781-8861 today for your free digital marketing analysis!